Tile Flooring Store in Dickinson, ND
Floor to Ceiling Carpet One Floor & Home is proud to be the preferred source for all things tile in Dickinson, North Dakota. A décor tradition spanning centuries, tile continues to hold relevance in modern times. A reliable and readily customizable flooring for both home and business settings, tile is a wonderful flooring medium that also works well in showers, and on walls. Bold and extremely sturdy, tile forms a venerable barrier, separating your subfloors and wall studs from everyday splashes and splatters. Let's learn more about this eclectic and eternally stylish floor and décor medium.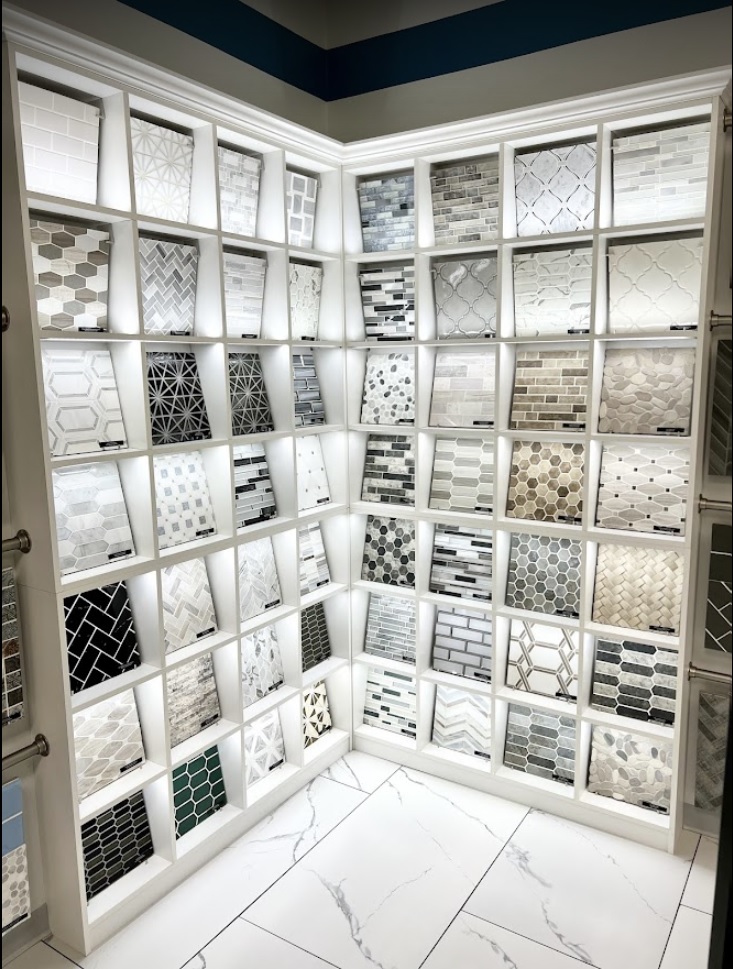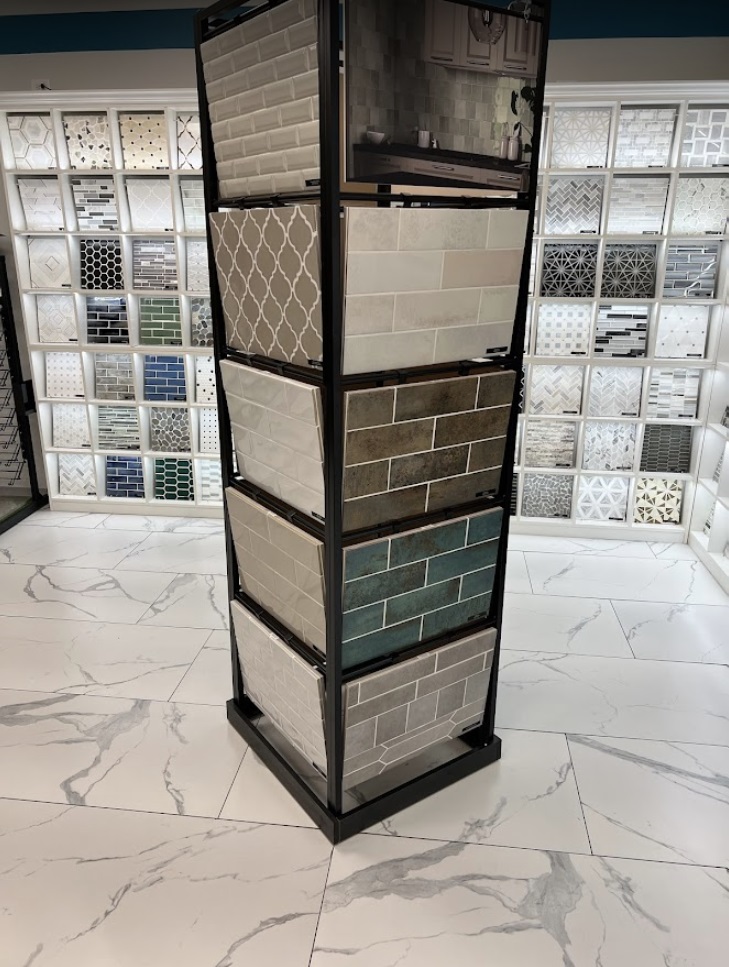 Why Choose Tile?
Tile offers us amazing versatility. Tile is resistant to heat, weather, and moisture, so it can go anywhere, both indoors and outdoors. Porcelain especially is a popular choice in commercial environments, since it can handle heavy wear and is easy to clean. Tile works well both vertically and horizontally. It can be used over heated floors and can even be customized into a decorative accent wall. Not to mention tile is incredibly low maintenance so you can enjoy your home more and clean less.
Where Can Tile Be Installed?
Kitchens
Bathrooms
Laundry rooms
Basements
Living rooms
Patios
Businesses
And more!
How Else Can Tile Be Used?
If you are looking to do a smaller tile project in your kitchen or bathroom, then consider backsplash tile. Wall tiles and backsplash tiles are easy to install, keep clean, and look amazing. They make for a great low-budget project and can help you maximize the usable space in your kitchen or bathroom. Not to mention, they act as a protective barrier for your walls, so you don't have to worry about food splatters or water damage. With wall tile, the style possibilities are nearly endless. They come in different shapes, styles, and even materials to give your walls a more dimensional look.
What Tile Is Best for Backsplashes?
Mosaic and subway tiles are two of the most common backsplash styles and materials. Subway tile is both a classic and modern style and is one of the most popular trends today. Its universal and simple design is easy to clean, and durable, and can help to brighten up your space.
Add a special touch by incorporating glass or stone tile in the design. If you are feeling bolder, then a mosaic tile is perfect for you. A collection of tiny colorful tiles will brighten up a dull kitchen or bathroom. You can show off the stunning textures and shades of glass, stone, or ceramic tiles.
What Are the Different Types of Tile?
There are now thousands of tile choices for your consideration, with three major tile types being the most popular: ceramic, porcelain, and stone.
What Are Ceramic and Porcelain Tiles?
Ceramic tile and porcelain tile are popular in the kitchen or bathroom. While both types are crafted using natural clay and minerals, porcelain tiles are fired at higher temperatures, for a denser result. Porcelain manages heavy moisture, making it a popular choice for outdoor spots. Ceramic and porcelain tiles are sold in both traditional variations, as well as textures and patterns that mimic stone or wood.
What Is Stone Tile?
Natural stone tile is crafted using real stone, including marble, travertine, granite, and more. Each stone tile features a unique aesthetic with its own shades, textures, and vein patterns. Stone flooring is long-lasting and beautiful but can become expensive depending on the size of the area you plan on covering. Natural stone tiles are frequently used in both indoor and outdoor settings. Since they have inherent micro-fissures and porous surfaces, stone usually needs to be sealed for ultimate protection from spills and stains.
What Is Wood-Look Tile?
Wood-look flooring is one of today's most popular trends in flooring. Advances in technology have made it possible to make a tile that looks just like real hardwood planks. Unlike regular tiles, wood look tiles actually come in plank sizes. Many homeowners choose to install wood look tile throughout their homes for a uniform look.
Homeowners choose wood look tile for both its style and durability. Unlike real hardwood, tile can withstand moisture and heat and it can be sealed to protect against scratches and stains. So, wood tile can be used in areas where hardwood isn't suitable, including kitchens, bathrooms, and laundry rooms. Wood-look tiles even make a great option for custom shower stalls. In high-traffic areas, wood look tile can last longer compared to a real hardwood floor.
Tile Maintenance

We've rounded up the best tips and tricks to keep your floors beautiful for years to come.